IV International Summer School on Grounded Theory and Qualitative Methods
3 - 7 June 2019
The Department of Political Sciences, University of Pisa, invites you to attend the IV International Summer School on Grounded Theory and Qualitative Methods
We are pleased to introduce you to the most renowned Scholars in the Grounded Theory - Qualitative Research traditions, coming from European and US Universities
Teachers:
Tony Bryant, Rita Bichi, Roberto Cipriani, Michael Dellwing, Douan A. Gill, Michael Long, Thaddeus Muller, Irene Psaroudakis, Liesel Ashley Ritchie, Andrea Salvini, Sonia Stefanizzi, Paul Stretesky, Vilma Žydžiūnaitė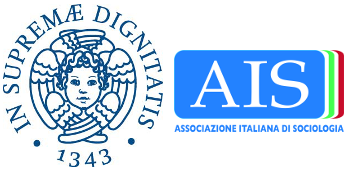 2019 Edition - Brand New: Surgery Sessions
Participants are free to prepare and present a paper concerning their research or professional activities, regardless of the level of advancement. We welcome a maximum of 18 papers to be presented in the "Surgery Sessions" planned for June, the 4th 5th 6th in the afternoon time.
The papers presented and discussed during the Summer School will be published in a volume printed by Pisa University Press before the end of the year (2019).
Presenting a paper into the Surgery Sessions gives a chance to gain the two scholarships provided by the School.