I International Summer School on Grounded Theory and Qualitative Methods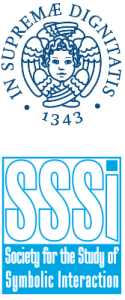 6 – 10 June 2016, Pisa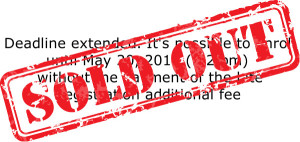 The Department of Political Sciences, University of Pisa, invites you to attend the International Summer School on Grounded Theory and Qualitative Methods, under the sponsorship of the Society for the Study of Symbolic Interaction (SSSI).
We are pleased to introduce you to the most renowned scholars in the Grounded Theory – Qualitative Research traditions, coming from U.S. and European Universities, learn and live for some days in a historically rich, stimulating and welcoming town.
It will be a five-day, intensive course mainly devoted to introducing participants to Grounded Theory and Qualitative Methods with a practical approach and with the aim to giving answer to questions such as "how to do research", "how to collect, analyse and interpret qualitative data", "how to write a research report" basing the results on your findings.
Join us at the Summer School and be an active learner in our classes and in our collaborative groups. Meet interesting people with you can interact with and discuss topics of your own interest concerning qualitative methods and how to give answer to your daily research problems.
CONTENTS OF THE SUMMER SCHOOL

Qualitative researchers often experience common problems such as getting lost after collecting and coding data, overlooking possibilities for developing their ideas, and producing disjointed and mundane reports. Grounded Theory methods help you expedite analyzing your data and writing your report. This Summer School focuses on improving your skills in using Grounded Theory strategies to help you increase the incisiveness, clarity, and creativity of your work. These school will help you retain the flexibility of Grounded Theory while furthering the conceptual depth and scope of your analysis. We will emphasize how to (1) develop and recognize powerful codes, (2) engage in comparative analysis, (3) strengthen your emergent conceptual categories, and (4) integrate these categories into a coherent and compelling report, (5) satisfy quality in qualitative analysis, (6) communicate your findings and (7) deal with CAQDAS to improve your analyses. We will also address the fit between Grounded Theory and Symbolic Interactionism and how the method and perspective complement each other.
The Summer School best serves participants who are in the midst of a qualitative research project or have engaged in qualitative coding for an earlier study, whether or not it was a Grounded Theory study. If possible, participants should bring data from a present or past research project to work on during the class.
Qualitative reportage relies on art and science – image and analysis. Yet analysis does not stop when we move to drafting our reports. We will briefly discuss how to create an artful rendering of your work that increases the power of your analysis. We will also cover strategies for developing arguments, writing literature reviews and theoretical frameworks, and constructing abstracts, titles, and introductions.
We will use a free, multi-platform, simple software to learn how to support analysis with computers; furthermore, each day we'll reserve a special room to freely speak and discuss about our own experiences in qualitative research, in special sessions called Group work and "participants' corner".
You will actively attend a Workshop on "Qualitative Research Traditions in Europe", to understand advancements and developments of qualitative methods in european academic and professional environments.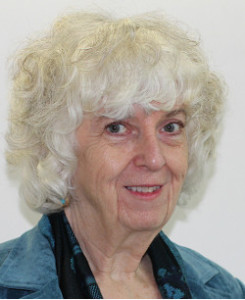 Kathy Charmaz is Professor of Sociology and Director of the Faculty Writing Program at Sonoma State University. In the latter position, she leads seminars for faculty to help them complete their research and scholarly writing. She has written, co-authored, or co-edited fourteen books including Good Days, Bad Days: The Self in Chronic Illness and Time, which won awards from the Pacific Sociological Association and the Society for the Study of Symbolic Interaction. Professor Charmaz has served as President of the Pacific Sociological Association, President and Vice-President of the Society for the Study of Symbolic Interaction, Vice-President of Alpha Kappa Delta, the international honorary for sociology, Editor of "Symbolic Interaction", and Chair of the Medical Sociology Section of the American Sociological Association. She has received the 2001 Feminist Mentors Award and the 2006 George Herbert Mead award for lifetime achievement from the Society for the Study of Symbolic Interaction. She lectures and leads workshops on Grounded Theory, qualitative methods, medical sociology, and Symbolic Interactionism around the globe.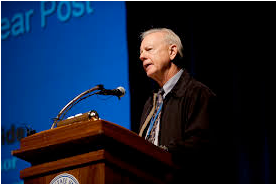 David Altheide, PhD, is Regents' Professor Emeritus on the faculty of Justice and Social Inquiry in the School of Social Transformation at Arizona State University, where he taught for 37 years. His work has focused on the role of mass media and information technology in social control. His most recent books are Media Edge: Media Logic and Social Reality (Lang, 2014), Qualitative Media Analysis (2nd edition, Sage, 2012) and Terror Post 9/11 and the Media (Lang, 2009). Dr. Altheide received the Cooley Award three times, given to the outstanding book in Symbolic Interaction, from the Society for the Study of Symbolic Interaction; the 2005 George Herbert Mead Award for lifetime contributions from the Society for the Study of Symbolic Interaction, and the society's Mentor Achievement Award in 2007. In fall 2012 he was a Fulbright Specialist in Germany (Zeppelin University) and a Distinguished Research Professor in Australia (Law Faculty, University of New South Wales).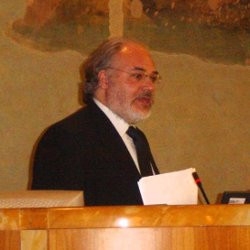 Andrea Salvini, PhD, is Associate Professor of Methodology of Social Research at the Department of Political Sciences, University of Pisa. His main research interests deal with processes of data analysis, especially in qualitative methods and Grounded Theory. On these topics he has published his last book, Percorsi di analisi dei dati qualitativi (Utet, 2015). He devoted more than ten years to theoretical and empirical research on voluntary organizations and social network analysis (SNA) on which he wrote several articles and essays, such as Symbolic Interactionism and Social Network Analysis. An Uncertain Encounter (2010), Volontariato come interazione (2012). In 2010 he organized the first european conference of the Society for the Study of Symbolic Interaction and he is now the President of the EUSSSI Board.